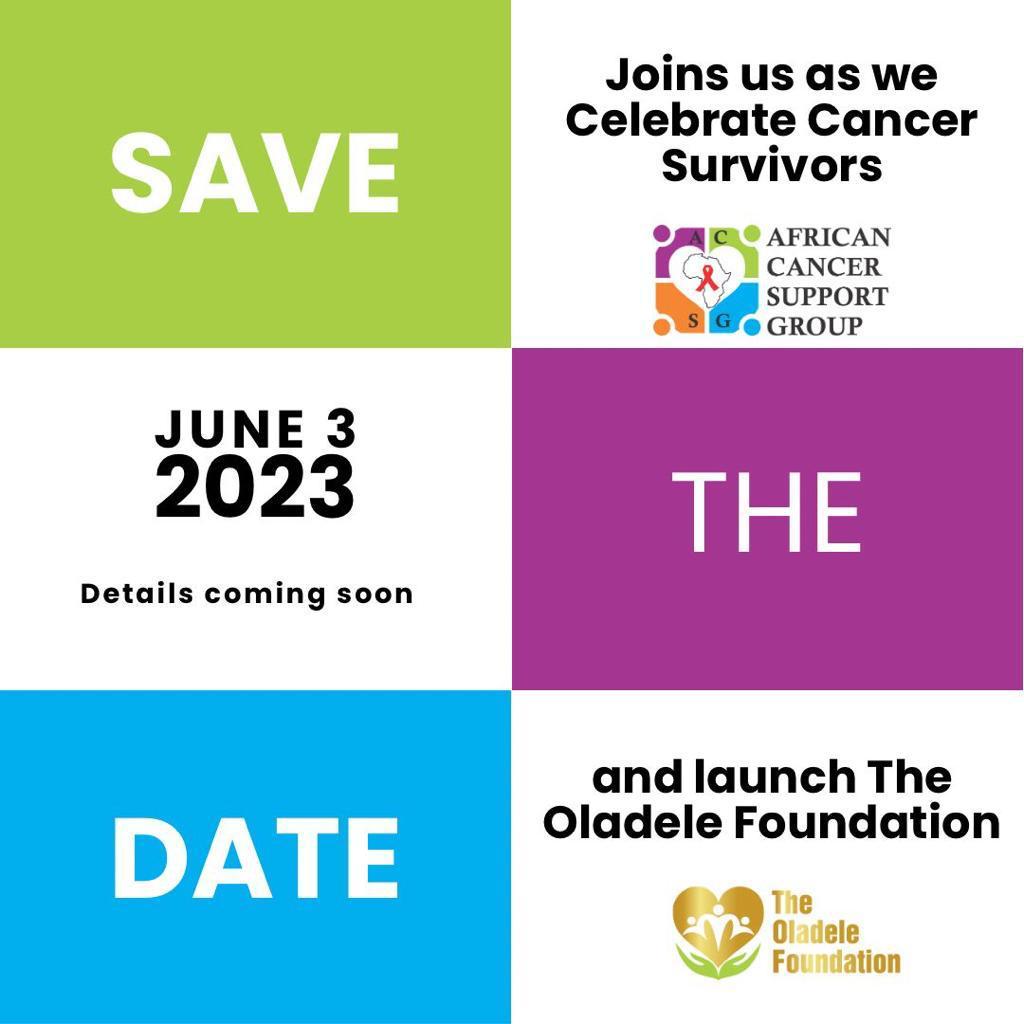 Celebrating Cancer Survivors in the Black community & Launching of The Oladele Foundation
The Oladele Foundation is excited to officially launch Oladele Foundation and the annual celebration for cancer survivors & warriors in the Black community on June 3, 2023.
Our aim is to celebrate faith, hope, courage, resilience, and gratitude. The purpose is to salute the warriors, caregivers and their families, as we continue to create awareness while breaking the wall of silence, and secrecy and being thankful in the midst of adversity.
Come prepared with wallets open for this worthy cause. All proceeds will support the execution of associated programs and events that benefit cancer patients, survivors and caregivers.
STRICTLY BY INVITATION