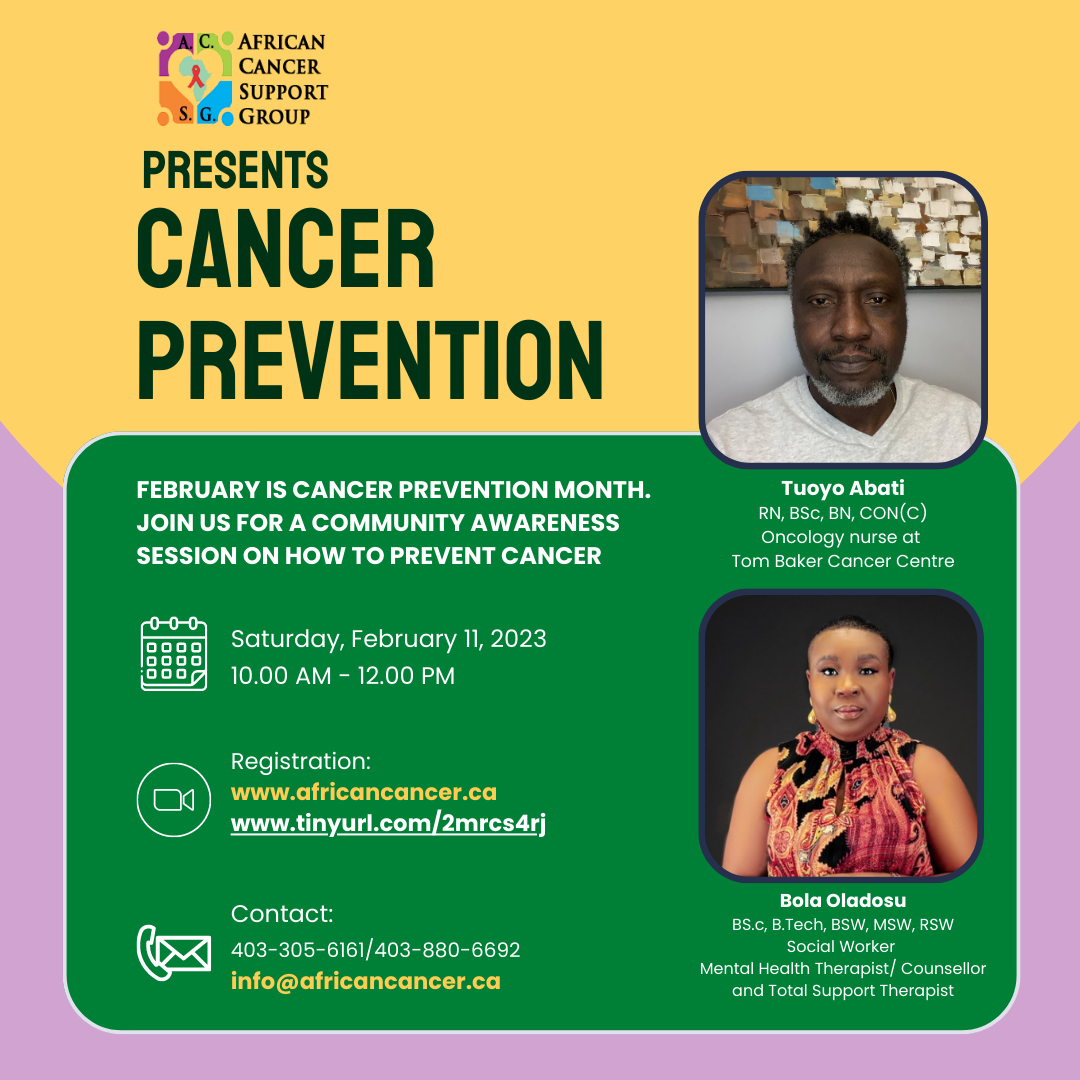 Cancer Prevention Community Awareness Session
Join the African Cancer Support Group on Saturday, February 11th, 2023 from 10:00 AM – 12:00 PM (MST) for a free virtual community awareness discussion on how to prevent cancer in the Black community. Cancer remains the leading cause of death in Canada. An estimated 2 in 5 Canadians will be diagnosed with cancer in their lifetime and about 1 in 4 will die from cancer. It is important to prevent cancer before it happens and to support survivors and people battling cancer. This webinar will cover the current health situation with regard to cancer disease in our communities, and how it can be prevented.
We will chat with Tuoyo Abati, RN BSc, BN, CON(C), an oncology nurse at the Tom Baker Cancer Centre. He will be educating us on how to reduce cancer risks and prevent cancer in the Black community.
The session will be hosted/moderated by Bola Oladosu.
Click the "REGISTER HERE" button on the right to register. Or click this link to register -> Zoom registration link